Eyebrows help define the beauty in your face, they also give people the first impression of your attitude and character. If you feel your eyebrows are too sparse or two light, you may be considering microblading. At Stephanie Moss Salon we have a fully licensed microblading technician who can expertly match a pigment perfectly to your own natural skin tone giving you a strong, natural brow.
What are the benefits of microblading?




Our lash extensions come in a variety of sizes ranging from 6-17mm, giving you plenty of options. Our licensed esthetician performs a full lash extension in about two hours, using a non-irritating semi-permanent glue that will hold year-round with lash extension fills recommended every few weeks. Not only does that make it very low maintenance solution, it also won't damage your natural lashes.
Frequently Asked Questions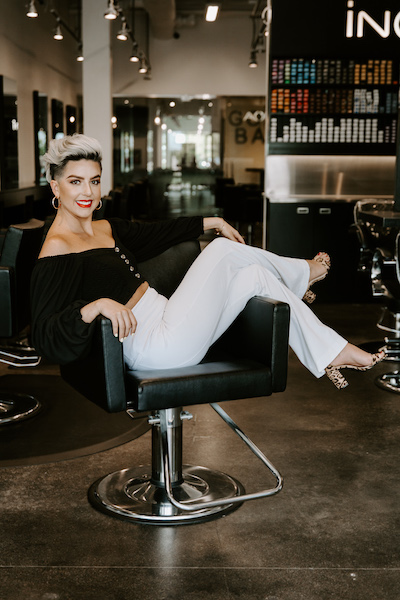 Samantha Bain
Senior Artist
As a Senior stylist and trainer, Sam's passion for hair, permanent makeup, and avant-garde styles has landed her right where she belongs. She has extensive knowledge shaping and enhancing eyebrows and is certified in both Microblading and Permanent Eyeliner. Whether it is an edgy short haircut or brow design Sam is a professional with one goal in mind – that each experience she provides in the salon will exceed her guests' expectations.