At Stephanie Moss Salon & The Shave you will find internationally renowned artists, color specialists, extension specialists, as well as cutting and styling experts. We have a passion for great hair, so education and technical expertise is at the top of our list of priorities. Artists at Stephanie Moss Salon come to us with prior experience, as well as new professionals out of school. They all participate in our associate program along with an extensive educational calendar that ensures the technical expertise and level of service our guests expect. As a teaching salon we have diverse levels of artist, from our newer talent to senior and master artist, each bringing their unique skills or years of experience to the team. This allows Stephanie Moss Salon to offer exceptional services at tiered pricing based on level of artist, providing price points for every budget.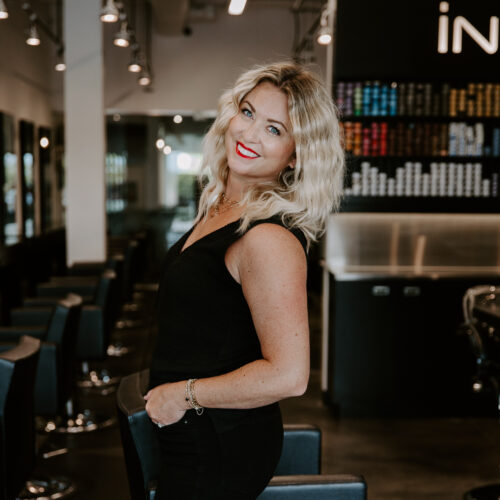 Stephanie Moss, founder of Stephanie Moss Salon and The Shave Barber Shop in Omaha, Nebraska is a sought-after stylist and educator. Stephanie's purpose meets passion through education and her priority to coach and mentor the next generation of fearless artists. Stephanie prides herself on continuing to learn and grow behind the chair, while elevating the industry through education.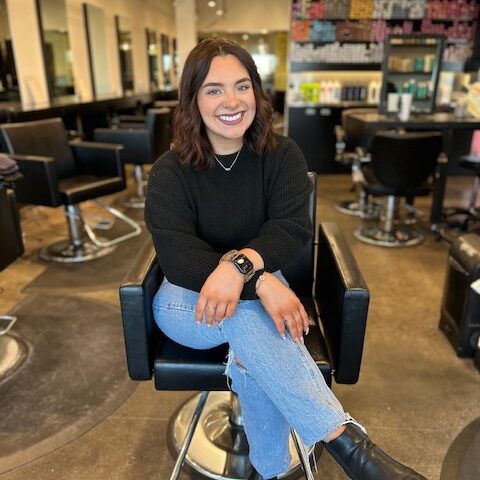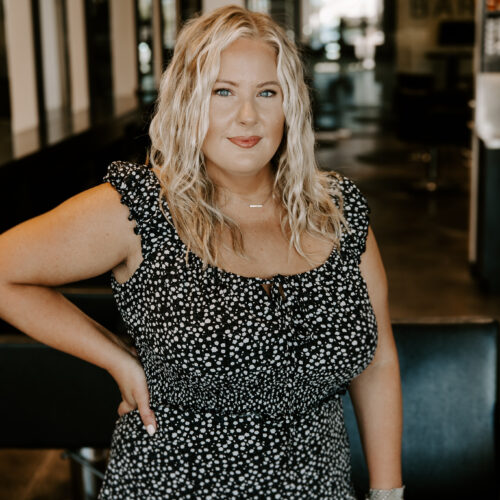 Brooke delivers an unparalleled experience and loves the relationships she builds with her clients. As a Senior stylist and trainer for Stephanie Moss Salon, she has become a sought-after stylists and incredible mentor to our new associates.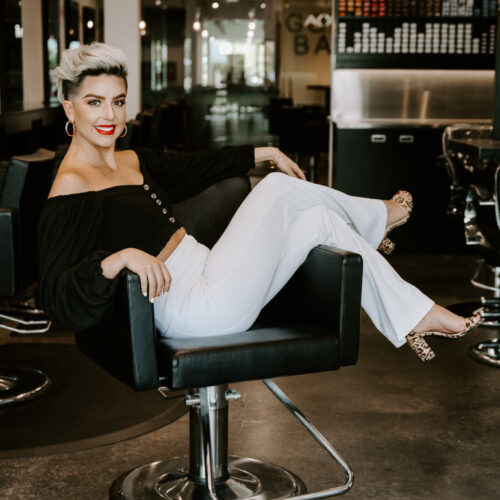 As a Senior stylist and trainer, Sam's passion for hair, permanent makeup, and avant-garde styles has landed her right where she belongs. She has extensive knowledge shaping and enhancing eyebrows and is certified in both Microblading and Permanent Eyeliner. Whether it is an edgy short haircut or brow design Sam is a professional with one goal in mind – that each experience she provides in the salon will exceed her guests' expectations.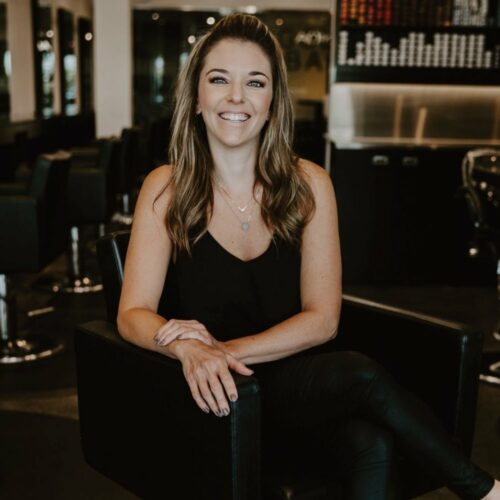 With 16 years of experience, Rachel places high value on listening to her clients, understanding their needs, and respecting their hair. She stays updated on the latest trends through continuing education and strives for unlimited creativity.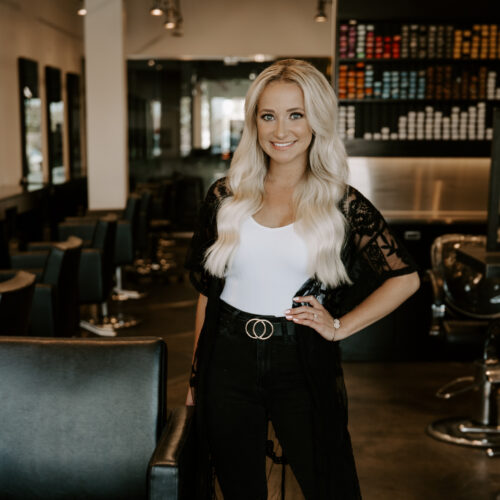 As a Senior stylist and trainer at Stephanie Moss Salon, Taryn draws her inspiration from the salon's education-based program and hands-on instruction. She excels in creating personalized looks for her guests based upon their facial structure, skin tone and lifestyle helping them achieve the look they have always wanted. In addition, Taryn loves coloring hair, from face framing and foiling, to balayage and everything in between.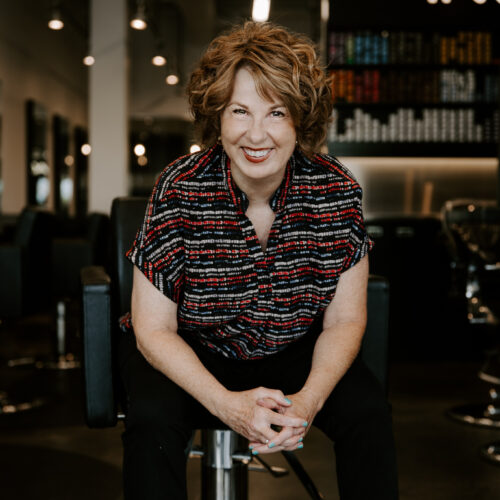 A Nebraska girl, Jean has been with Stephanie Moss Salon since the start. The motivating team environment coupled with the education opportunities keep her fresh and on-trend, and it keeps her diverse clientele coming back. She loves that her clients span generations — from 9 to 90 years of age — Jean practices the art of listening with guest, plus continuing to learn and grow is the secret to her success.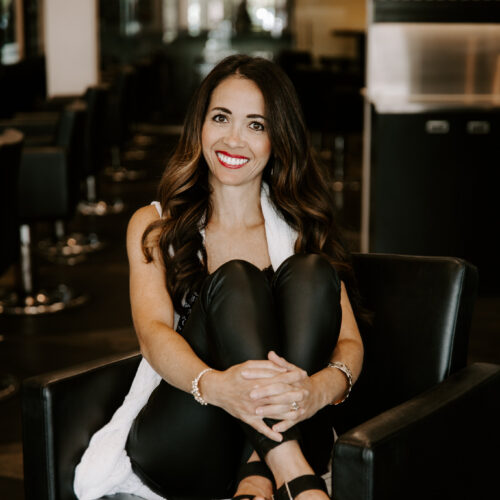 Starr's talent lies in superior guest relations, ensuring you get the full SMS experience from the moment you walk in. As a self-professed people person, she is never without a welcoming smile and a laugh. Starr is committed to her role as Salon Manager and takes every opportunity to keep up on industry trends and education, enabling her to make perfect pairings of guests to stylist.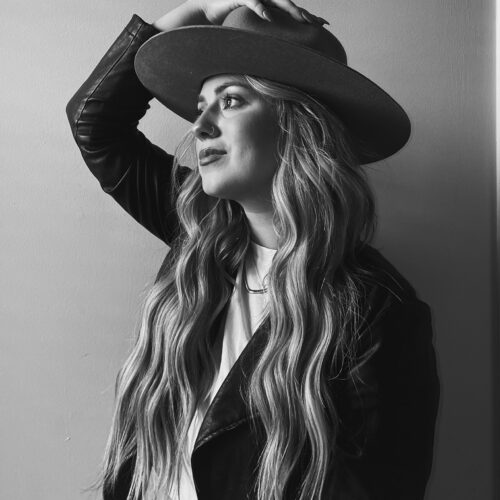 Originally from Williamsport Indiana and licensed in two states, Emma is a fresh new talent on our team. Some of her specialized services include blonding and hair extensions. She enjoys time with her dog Millie and getting to know Omaha and the local dog parks.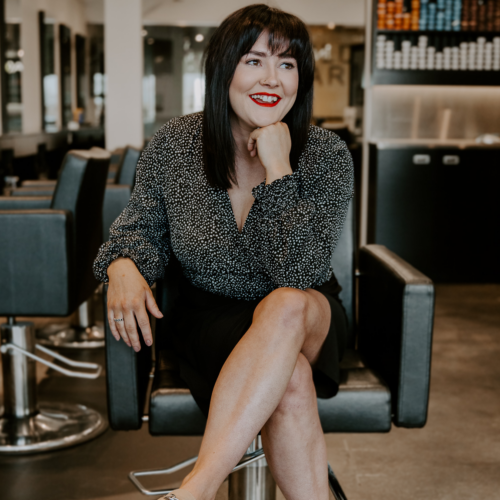 Sophia finds happiness in helping her guests express themselves through their hair style and color, achieving the look that makes them feel and look their best. Hair color is one of her passions, as well as traveling and seeing the world.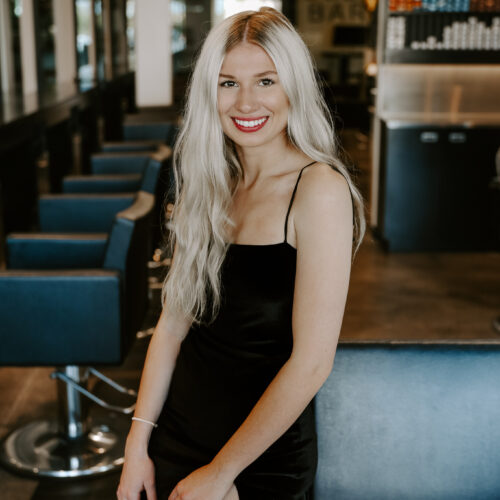 Paige's favorite thing as a licensed Professional is seeing the smile on her guest's face. Knowing that they love their hair and are happy with the services she provides. And she is all about blonding! Need a full foil, a Balayage or a low light? Book with Paige.
Citlally's favorite services to perform are hair color and blonding services. She takes pride in transforming her guests' look and seeing the smile on their face. She comes to us from Houston Texas, her favorite color is pink and enjoys R & B music.
Ashleigh comes to us from Elkhorn Nebraska, and is a joy to have in the salon. She loves to create beautiful hair color, giving her clients the hair of their dreams. She loves to travel and spend time with family. Some of her favorite things are country music, puppy dogs, and cheese.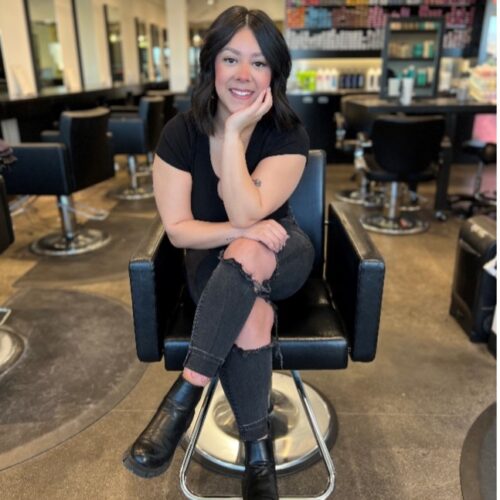 Chastity loves to create hair color transformations, giving her guests a new look and new confidence. She is certified in tape-in hair extensions, loves country music and trying new foods.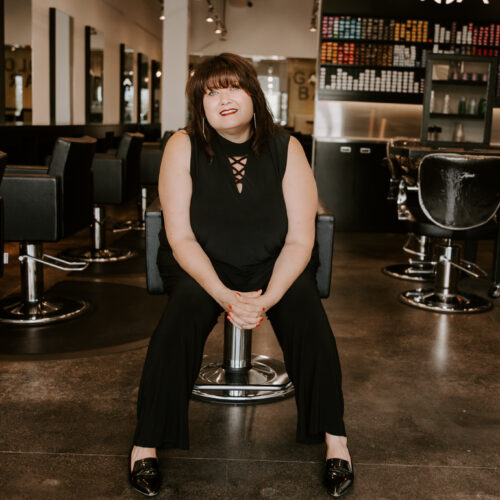 With 30 years experience in the professional beauty industry, Kim brings an assortment of skills to Stephanie Moss Salon. As one of our Salon Managers working the front desk, Kim also works with our product brands and planning education, rounding out the SMS team.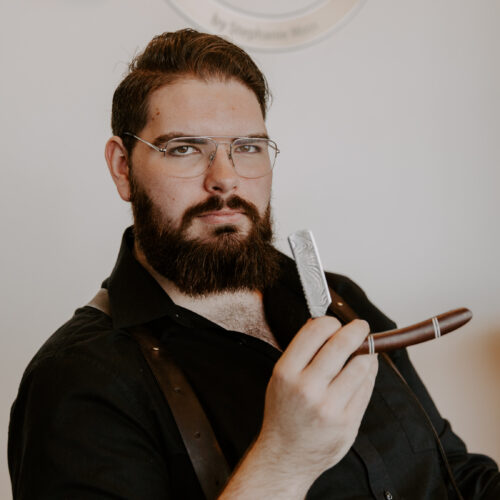 John is not only a talented singer/actor in community theater, but also an incredibly talented Barber! Whether it is a haircut, a straight razor shave, a beard trim, scalp massage or facial, John has an eye for detail and creating a connection with his guests that keeps them coming back again and again.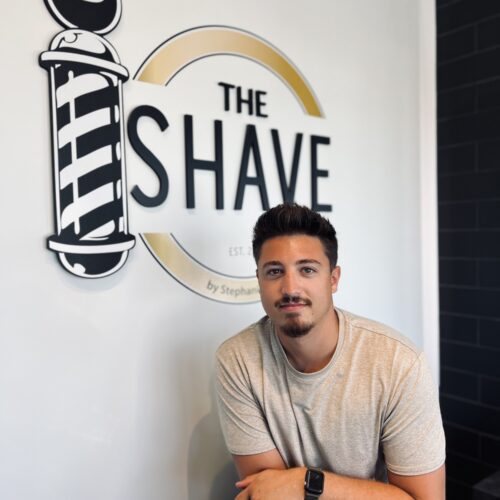 Chase comes to us with a strong skill set in clipper cutting and loves the timeless style of a great fade. He brings his own personal flare and creativity to the craft of barbering and enjoys making his guests feel confident and look great. Chase has a passion for classic cars, his dogs and watching a great comedy movie.